Jeff Ackler, CFP®
CERTIFIED FINANCIAL PLANNER™ Practitioner & SmartVestor Pro
(407) 797-3100
jeff.ackler@meritfa.com
Or you may simply call or text us at (407) 584-1414 or send us an email.
Locations in Orange, Seminole, Volusia and Lake Counties.
Why we believe you should only work with a CERTIFIED FINANCIAL PLANNER™ professional:
ETHICS MATTER
When you choose a financial advisor, you're looking for a partner to help you achieve your goals. CERTIFIED FINANCIAL PLANNER™ professionals understand the responsibility of being entrusted with your future, so they choose to commit to a high standard of behavior. To become certified, in addition to meeting education, examination and experience requirements, candidates must make a commitment to the CFP Board to abide by standards set forth in the CFP Board's Code of Ethics and Standards of Conduct. The Code of Ethics lists the principles that guide a CFP® professional's behavior. The Standards of Conduct elaborate on several "duties" that a CFP® professional must fulfill as part of their certification. The cornerstone of the Code and Standards is a CFP® professional's duty to act as a fiduciary.
THE CODE OF ETHICS
As part of their certification, a CFP® professional agrees to a Code of Ethics that requires them to
• Act with honesty, integrity, competence and diligence • Exercise due care • Maintain the confidentiality and protect the privacy of client information • Act in the client's best interests • Avoid or disclose and manage conflicts • Act in a manner that reflects positively on the financial planning profession and CFP® certification.

THE FIDUCIARY DUTY
As part of their certification, a CFP® professional commits to the CFP Board's Fiduciary Duty. A CFP® professional commits to the CFP Board that they will act as a fiduciary, and therefore, act in their client's best interests, at all times when providing financial advice to a client. That means your CFP® professional has made a commitment to:
1. Place your interests above their own interests, or the interests of their firm. 2. Avoid conflicts of interest to you, obtaining your informed consent and properly managing the conflict. 3. Continue to put your interests first, even when acting under a conflict of interest. 4. Comply with the terms of the client engagement and follow your directions, so long as they are reasonable and lawful. 5. Act with care, skill, prudence and diligence based on your goals, risk tolerance, objective, financial status and personal circumstances.

Why we believe you should only work with a SmartVestor Pro:
Jeff Ackler, CFP® is a SmartVestor Pro, available to help with your retirement, college savings and other investments.
I Agree to the SmartVestor Code of Conduct
I believe everyone deserves access to objective, professional investing guidance.
I Provide a Refreshing Twist on Financial Planning
I have the heart of a teacher, not the attitude of a salesman. I'm someone you can feel comfortable talking to and someone you can trust. We'll work together to create a plan to help you work towards your goals.
I Care About Your Future
I'm more than a "financial or investment advisor" - I'm someone you can relate to and share your dreams with. I fit your investments to your life, help you understand what you're investing in and why, and encourage you to stick with your long-term goals.
*The SmartVestor program is a directory of investment professionals.  Neither Dave Ramsey nor SmartVestor are affiliates of Merit Financial Advisors or LPL Financial.
In addition to phone and video/screen sharing meetings, we are where you are!
Current Office Locations:
North Orlando: 1060 Maitland Center Commons Blvd - Suite 360 - Maitland FL 32751
South Orlando: 2151 Consulate Drive - Suite 15-2 - Orlando FL 32837
East Lake/West Orange: 1303 Limit Ave - Suite 200 - Mount Dora FL 32757
Volusia County/East Coast: 747 S. Ridgewood Ave, Ste 101B, Daytona Beach, FL 32114

*Other professional meeting locations available such as Clermont!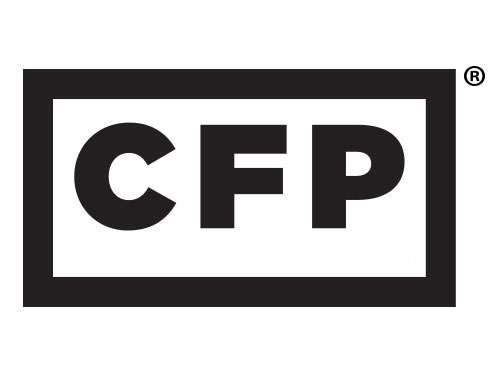 So, talk with Jeff Ackler, CFP® and SmartVestor Pro!
As an investment consultant and CERTIFIED FINANCIAL PLANNER™ professional with over 28+ years of investment industry experience, I hold myself to a fiduciary standard, with only your best interest in mind. I am committed to helping people just like you invest their assets and create strategies that match their long term goals. Once I understand your risk tolerance, time horizon and goals, I'll work diligently to develop a program that carefully balances investment strategies with preserving principal.
Today's economic environment brings challenges. But along with challenges come opportunities and potential rewards. I work closely with my clients to evaluate those opportunities and get in position to potentially reap those rewards. I enjoy helping people build a stable financial foundation for the future. 
I strongly recommend you schedule a short call with me to learn more! Simply call or text us at (407) 584-1414, send us an email, or use the calendar tool below to find the perfect time to talk! I would enjoy the opportunity to speak with you.